CLP Systems is pleased to announce a new addition to our sales team. Carson Geber has recently joined CLP Systems as the new Outside Sales Representative in Denver, CO.
Carson graduated from Florida State University with a duel major in professional sales and marketing. This invaluable education taught him to treat the sales process as more than a transaction, but rather as an opportunity to build trust and sustain relationships with customers.  Since graduation, Carson has gained an inestimable amount of experience in the new home building industry as well as the leasing construction equipment industry. These skills, relationships and experiences he has learned along the way have allowed him to pursue a more hands on sales role with CLP Systems. When asked what brought him to CLP Systems, Carson had to say: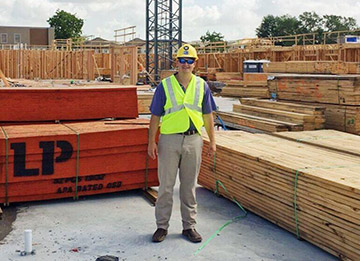 " What really attracted me to CLP was the welcoming culture and friendly atmosphere. It's just an added benefit that their products / services are next level!I believe the hands-on experience I will gain from this position will be invaluable to my career. I am incredibly blessed and thankful for this opportunity. I can't wait to  learn more about the industry, and ultimately help CLP Systems achieve their goals!"
When Carson is not building relationships and prospecting he can be found hiking a near by trail, fly fishing a creek, polishing up his golf game, or mountain biking in the foothills. It was this love for the outdoors that allowed him to venture to Colorado after graduation.
Congratulations Carson! We are excited to have you on the CLP Team.
For more career information, visit https://www.clp-systems.com/about-us/ .