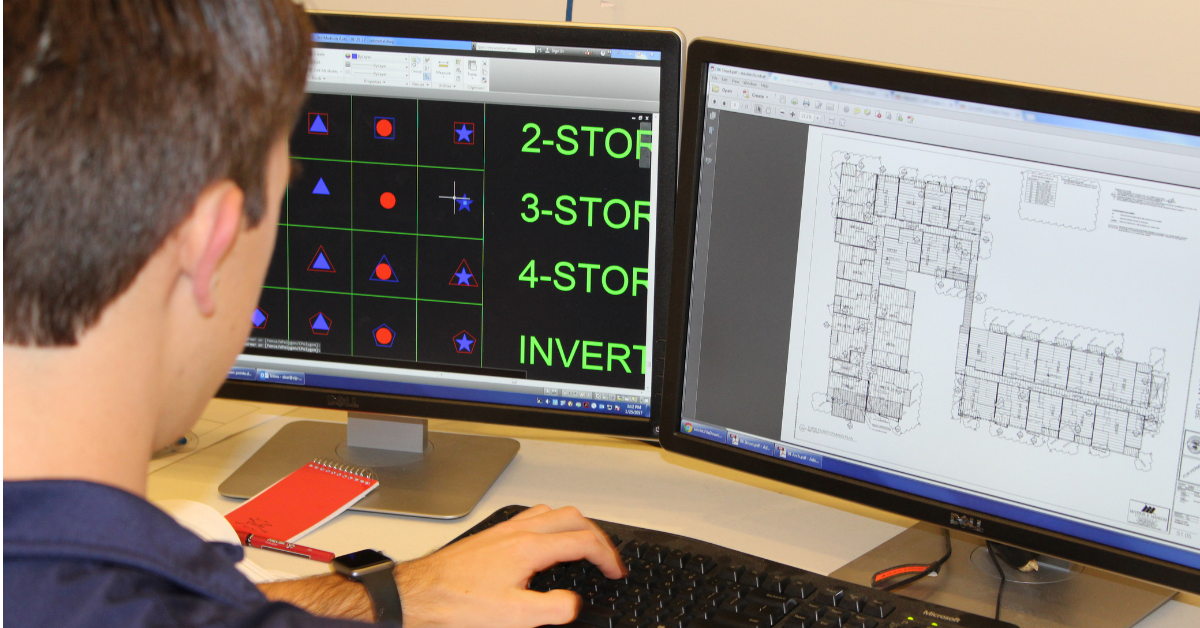 Often designers can fall behind schedule when contractors don't know which files to provide for the design. In this article, we share the design file requests that will keep your project on time and running smoothly.
First, if you have a post-tension slab, you'll want your tie-down supplier to provide a preliminary anchor review as soon as possible to ensure anchors are designed accurately for the submittal. This requires the latest set of structural plans and the post-tension (PT) slab design.
The shear wall tie-down design requires the architectural or structural CAD (.dwg) files. To avoid transferring large files, only request the floor framing pages.
Finally, if your project has uplift hold downs, the roof truss design is a critical path for designing your uplift anchors. Frequently contractors wait too long to purchase their truss package, and not having the roof truss design ready can cause delays in designing anchors for the uplift system. Getting ahead of the roof trusses means your anchor design can be ready before concrete is poured and prevent further delays waiting for post-installed solutions.
Request these files, and you'll stay on time:
                                                                                                                              Shear wall hold downs
either structural CADs (each level and foundation layout pages) OR
architectural CADs (each level layout pages)
Latest structural plans (pdf) verified by the GC or EOR
include any ASI's, addenda, bulletins, SSK's, etc.
include any PT shop drawings (if applicable)
                                                                                                                                Wind uplift hold downs
roof truss CADs from the truss manufacturer
approved truss profiles (pdf) from the truss manufacturer
When you proactively request these design files, the rest of your job gets a whole lot easier.
If you're ready to design your next project with CLP systems call 800-214-7673.