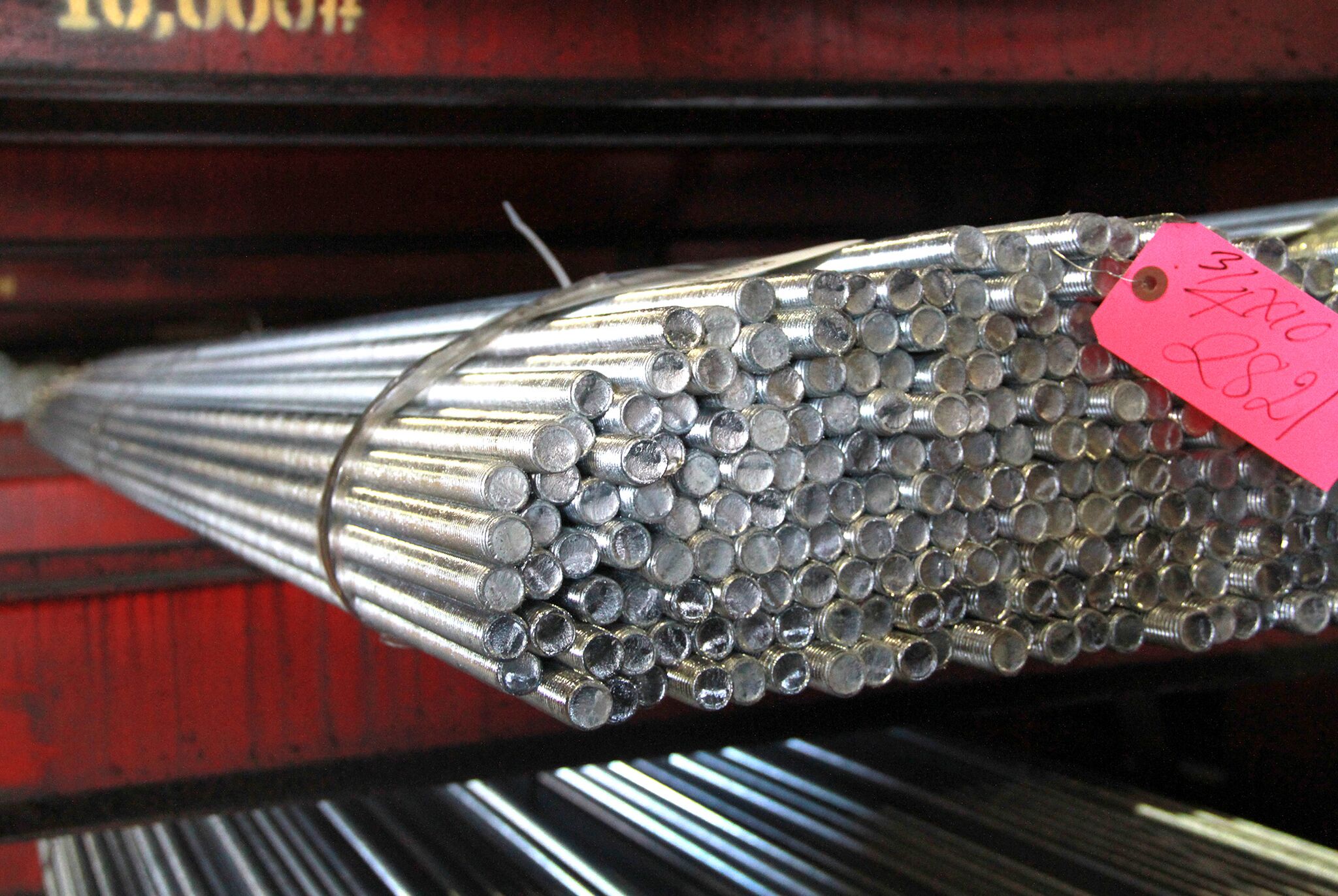 This content was originally produced by Millicent Dent at American Metal Market. Click to link back to publishers website. 
---
Metal markets still squeezed by trucking woes
Apr 06, 2018 | 03:59 PM | Millicent Dent
NEW YORK — Tight capacity and higher costs in the US freight market are likely to continue until the end of the year,
keeping metal industry costs elevated, according to industry experts.
"It's going to take into the fourth quarter [of 2018] before people start feeling like things are improving," FTR Transportation
Intelligence's vice president of trucking research, Avery Vise, told American Metal Market. And even then, the situation won't feel considerably better, he noted.
Spot rates could begin to flatten by the end of 2018 and contract rates could fall by summer 2019, according to Noël Perry, who serves as chief economist at Truckstop.com and principal at Transportation Economics.
In the wake of new regulations, however, metal market participants across the United States could continue to face rising
costs, delayed deliveries – and the potential for elevated premiums.
"Rates are sky high and availability is very tight, with many loads not getting picked up on time," one metals trader said,
adding that "everybody" in the industry was facing the same hurdles.
Average spot market rates for the last week in March were $2.18 per mile, a 25.3% surge from $1.74 per mile the same period last year, Vise said.
A second trader reported that, for his company, the cost of moving a truckload of material to the US Midwest increased by 38.9% year on year. He also highlighted that the impact of the rising costs – as a percentage of expenses overall – varies depending on the value of the material being shipped. That means certain metal markets will feel the increases more than others, he explained.
A third trader saw a greater impact on metal premiums than on delivery times.
"Everything is still arriving in an acceptable time frame," the third trader said. But the trucking situation is "pushing up on the premiums the most."
Market participants anticipate metal premium increases in the next few months – notably for copper, zinc, aluminium and alloys – citing a scarcity of truck drivers and the addition of new trucking regulations.
New regulations
On Sunday April 1, strict implementation of the US Transportation Department's electronic logging device (ELD) mandate went into effect. Under the new rule, commercial truckers must track their driving hours through ELDs rather than keeping paper records, to ensure they are in compliance with hours-of-service requirements.
Vise anticipated that spot market rates in the trucking industry would only rise following the strict implementation of the mandate – a sentiment shared by many market participants.
Perry was more optimistic, arguing that "the market has already responded to the ELD mandate." Many truckers had already started fully complying with the new rules ahead of April 1, he said, pointing instead to seasonal tightening as the driver behind the heightened spot market rates.
"There's no indication that it's fundamentally getting tighter because of the [regulation] deadline. But we'll know that in the 4/9/2018 Metal markets still squeezed by trucking woes | American Metal Market http://www.amm.com/Article/3799247/Metal-markets-still-squeezed-by-trucking-woes.html?Print=true 2/2 next two or three weeks," Perry said.
On the other hand, contract transportation rates have risen "well up in the double-digits" compared with the same time last year, Perry said, citing February rate information from the American Trucking Association. "This is the first indication we're getting that there's a strong rate effect in the contract markets," he said.
But the factors pushing contract and spot rates up are likely to abate in the coming months, according to Perry. There are no impending rules expected from the Trump administration, and President Donald Trump may even eliminate some restrictions, he said, citing the president's stance on regulations overall.
The industry may also find relief with the addition of new trucks and drivers, Perry said, predicting that trucking companies could increase enticements to draw in new employees.
Vise agreed that the industry will adapt – for instance by eliminating inefficiencies in the supply chain. "There's a lot of inefficiency that can be dealt with. I think that will begin to show fruit in the coming months," he said.
Still, demand for metals and for transportation services has been supported by the current strong economy. It is unclear how the trucking tightness will be affected if the market environment flags. Recent volatility could foreshadow a decline by next year, Perry warned. But low unemployment and strong manufacturing numbers don't indicate a downturn anytime soon, Vise countered.
"We don't see much on the demand side changing. If anything, in [the] near term, it may go up. Manufacturing is strong and
housing is improving, which is favorable for freight demand," Vise said. "The demand side is set in stone for well into 2019."
Millicent Dent
millicent.dent@amm.com
---