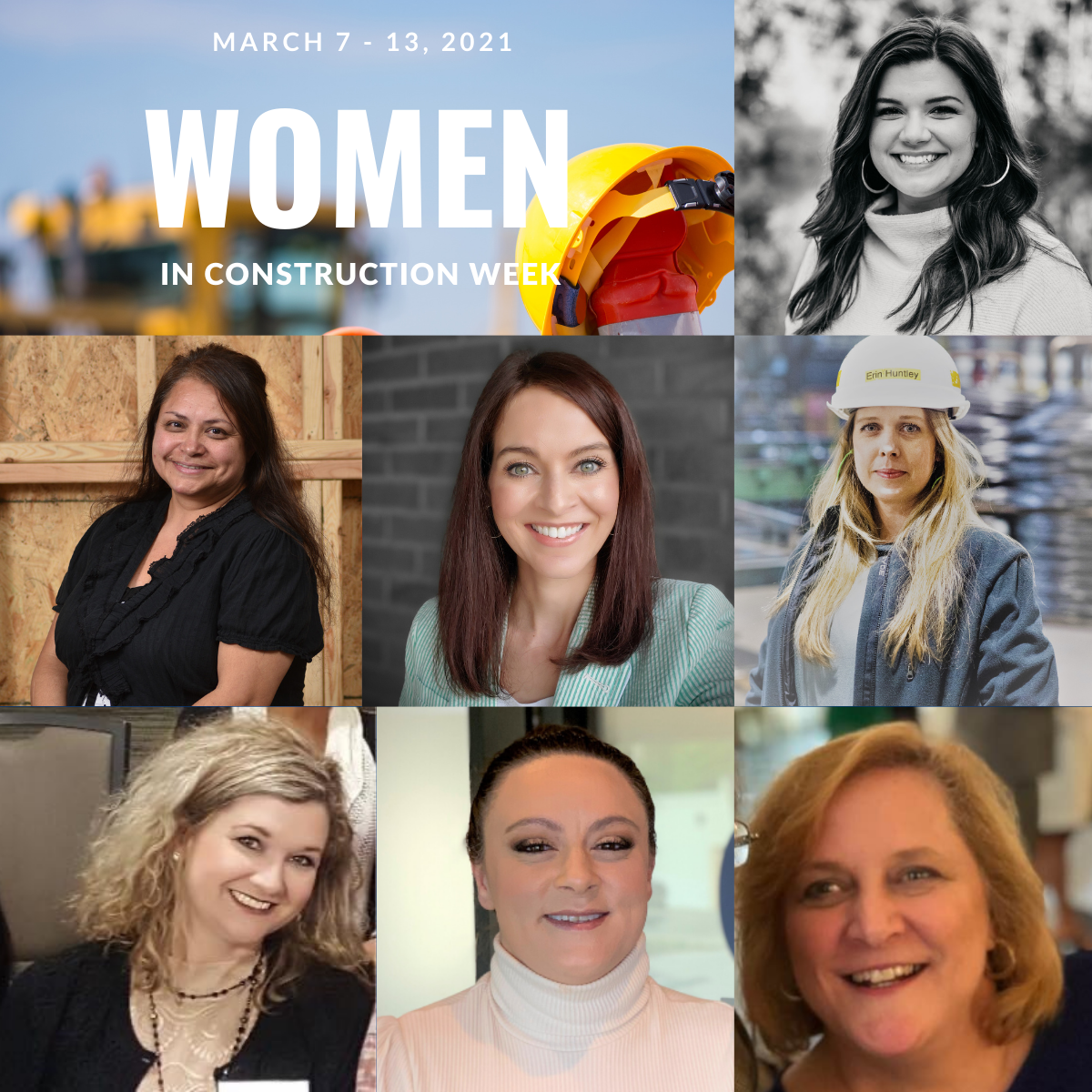 We're celebrating Women in Construction week with the fantastic women of CLP.  Here are their thoughts on working in construction:
"I am grateful for the challenges I have faced being a woman in the construction industry because they have helped develop my skills, my character and my work ethic." – Rynn Hudson
"I love the opportunities we have as women in construction to bring different perspectives and ideas to the table and contribute to creative solutions." – Jodi Lewis
"I enjoy being part of a team and collaborating to solve problems. I feel valued and know that my ideas make a difference." – Anna Crump
"I have found that diversity within a team can make it much stronger." – Erin McDowell
"No trade is off-limits to women. I enjoy the challenges of the construction industry and I look forward to more women joining the ranks." Jordan English
"I have encouraged my daughter to look at the possibilities that construction has to offer her." – Missy Cullighan
Interested in joining our team?
At CLP Systems we believe in working better together.
The people at CLP don't just engineer anchor systems – they help create services and solutions that have helped revolutionize the construction industry. It's the knowledge of our people and their ideas that inspire the continuous innovation that runs through everything we do, from engineering anchor systems, implementing better technology, and creating processes that help better serve our customers.