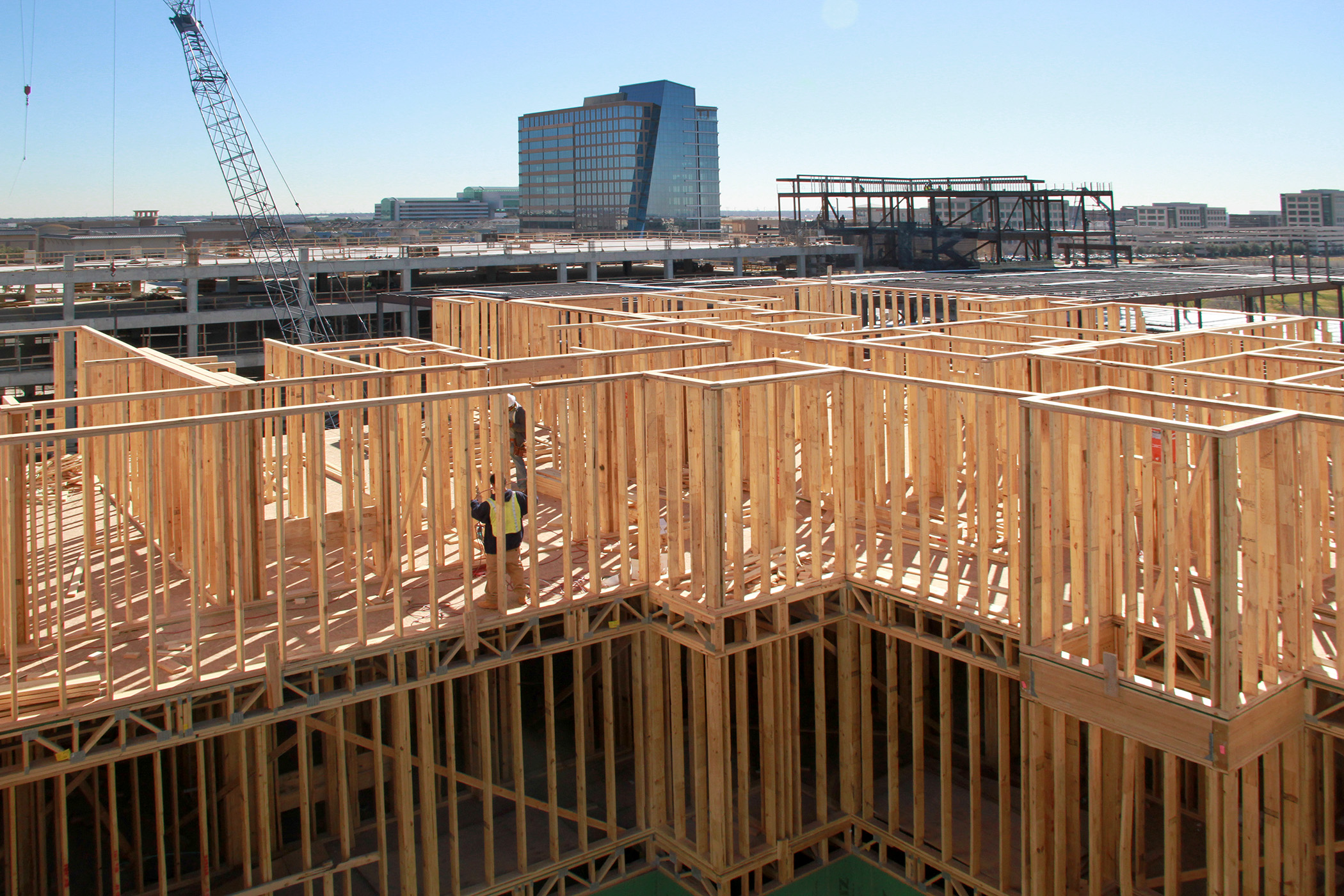 Is wood the material of the future?
With societal trends favoring not just natural products, but natural spaces, more and more architects are looking for new ways to bring the outdoors in. Creating massive structures out of one of the Earth's most natural and iconic elements, wood, architects and developers are catering to these new shifts in consumer mindset and allowing for office and residential spaces to be more than just a building.
While in the past, wood structures may have seemed primitive, we now see wood as a cost-effective alternative with a surprising mix of benefits. With a pleasant mix of low cost of material, sound structural integrity, as well as improved indoor air quality, thermal comfort, and even energy efficiency, wood structures can easily compete with more "conventional" methods of building. Office and residential trends are pointing towards an increase in demand for wood structures and interiors for the future with many wishing new developments to be greener, more energy efficient, and increased natural elements.
In fact, recent scientific advances have created highly compressed wood that has at least 10 times the strength of typical wood and is even comparable to steel. The implications of this new advancement are tremendous, with many believing it will innovate the construction industry and allow for cheaper, more powerful materials and reduced building times.
ThinkWood provided a few benefits of incorporating wood into new structures.
Project Efficiency
Environmental Impact
Safety
Occupant Well-being
Thinking about having your next multi-story project a wood-based structure? Let CLP Systems help seamlessly simplify your anchor solutions as well as provide and install a tie-down system that ensures your structure's integrity for years to come.